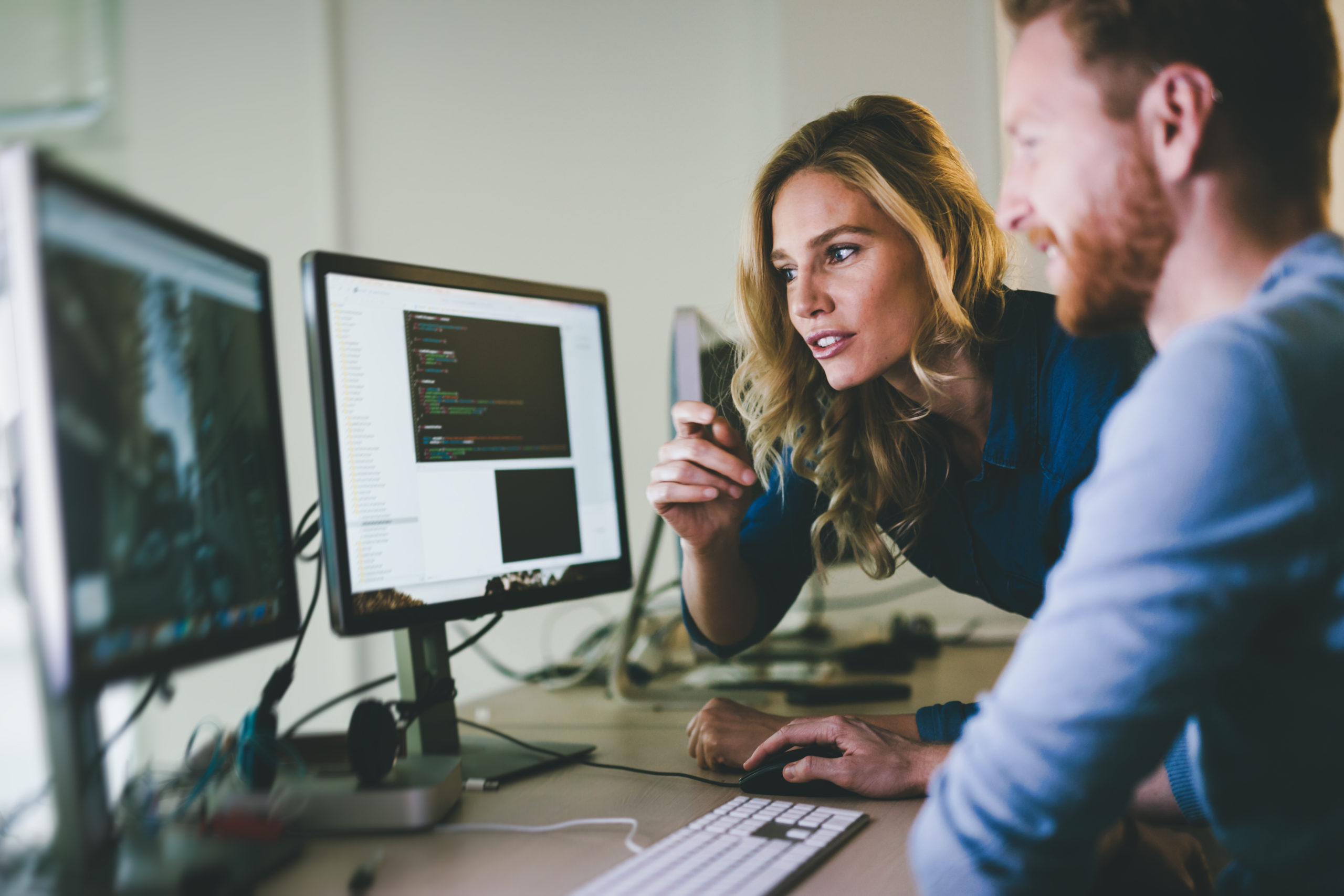 Bureau Veritas cybersecurity certification for IoT devices
For 3 years the lack of standards and regulation in the consumer Market has been changing.
LCIE Bureau Veritas developed its owned referential and certification scheme in order to help IoT device manufacturer to develop product that follow the State of the Art in terms of cyber security and benefits of a recognized label that consumers can recognized.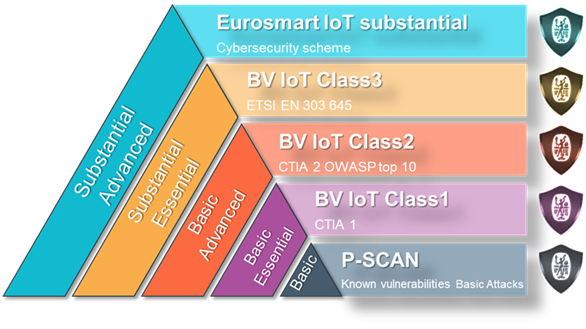 To cover the wide range of IoT consumer devices, 3 classes of security requirements have been defined as part of the BV IoT certification scheme, leading to 3 different level of security and label.

A total of 15 security categories have been defined representing the State of the Art in matter of cybersecurity.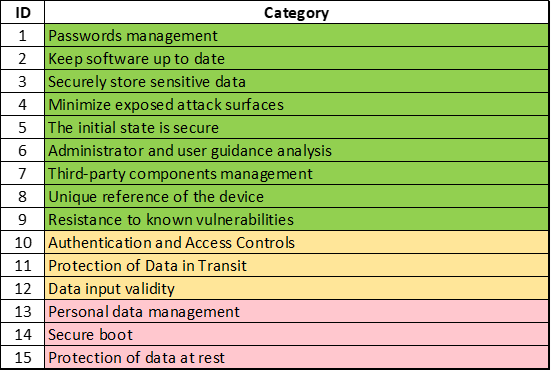 To know More:
To download our referential, please contact-us

"BV IoT device cybersecurity Requirements.pdf"
"BV IoT device cybersecurity certification scheme.pdf" 

Service description "IoT-Cybersecurity-BV-Certification.pdf"