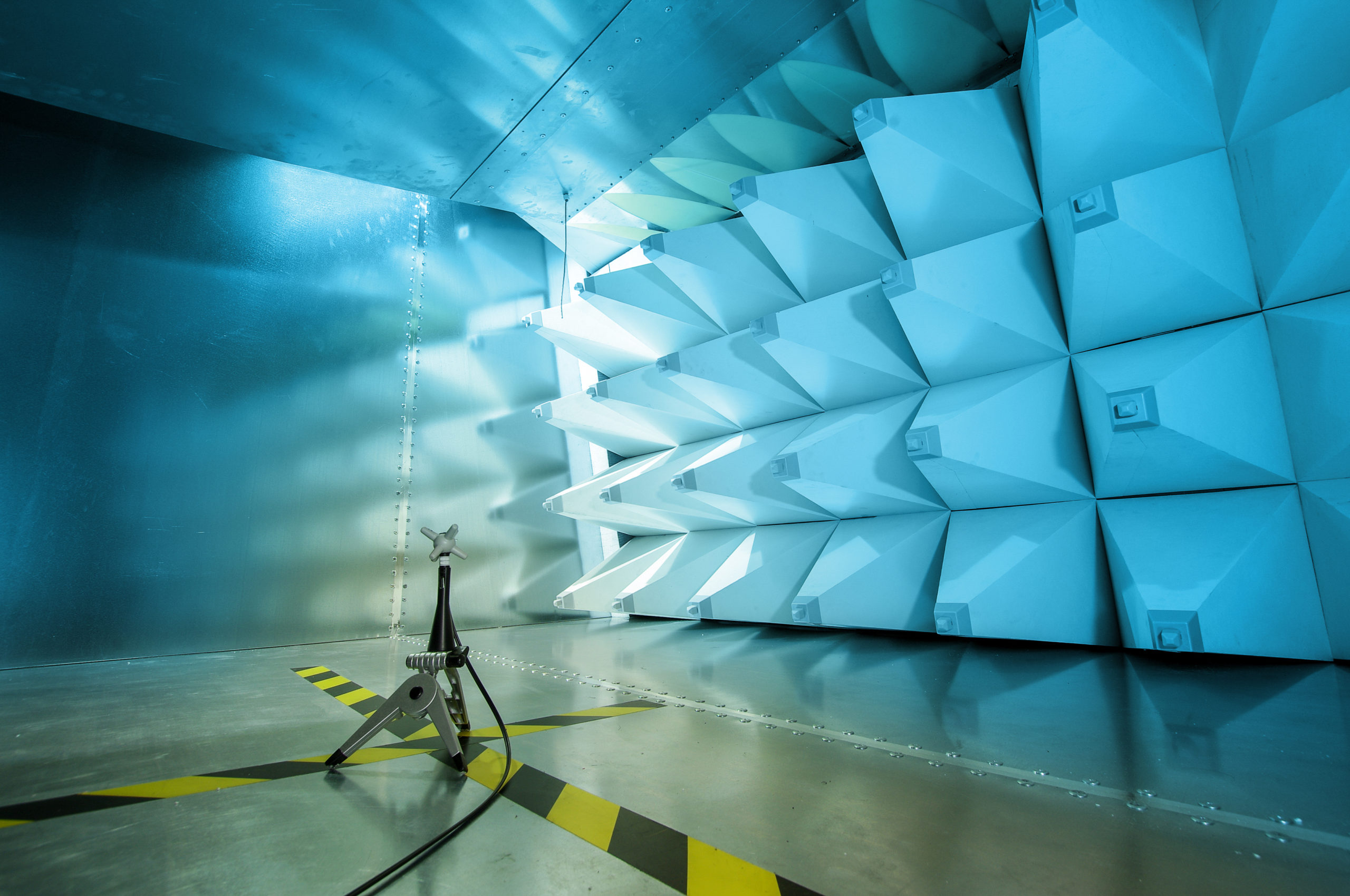 ELECTROMAGNETIC COMPATIBILITY (EMC) TESTS
EMC tests are intended to verify the ability of electrical or electronic equipment to operate in an electromagnetic environment without itself causing electromagnetic disturbances.
LCIE Bureau Veritas supports you in bringing your equipment into EMC compliance, as well as Radio and Lightning requirements.
The measurements are carried out in a laboratory or on the customer's site for equipment that is immobile.
In addition, LCIE Bureau Veritas is:
A notified body under the EMC Directive 2014/30/EU

Recognized by CEI-IECEE as part of the OC-EMC system

A Laboratory Listed FCC Part 15, 18
A body designated by the European Commission within the framework of mutual recognition agreements (ARM / MRA): EU, USA, Canada, Japan, Australia, New Zealand.
LCIE Bureau Veritas also performs EMC tests, relying on requests from the Bureau Veritas group for the following Directives: machinery, medical.
OUR SERVICES
Tests according to international standards, custom specifications, etc.
Measurement of conducted and radiated emissions
Immunity tests (radiated / conducted) to external disturbances
Measurement of harmonic current emissions, flickers, etc.
Indirect effects of lightning
High intensity fields and HIRF
THE APPLICABLE STANDARDS
According to existing standards: CISPR, CEI, EN, ETSI, FCC, …
According to manufacturers' specifications
According to specifications and standards such as: GAM EG13, MIL STD, STANAG, ISO,…