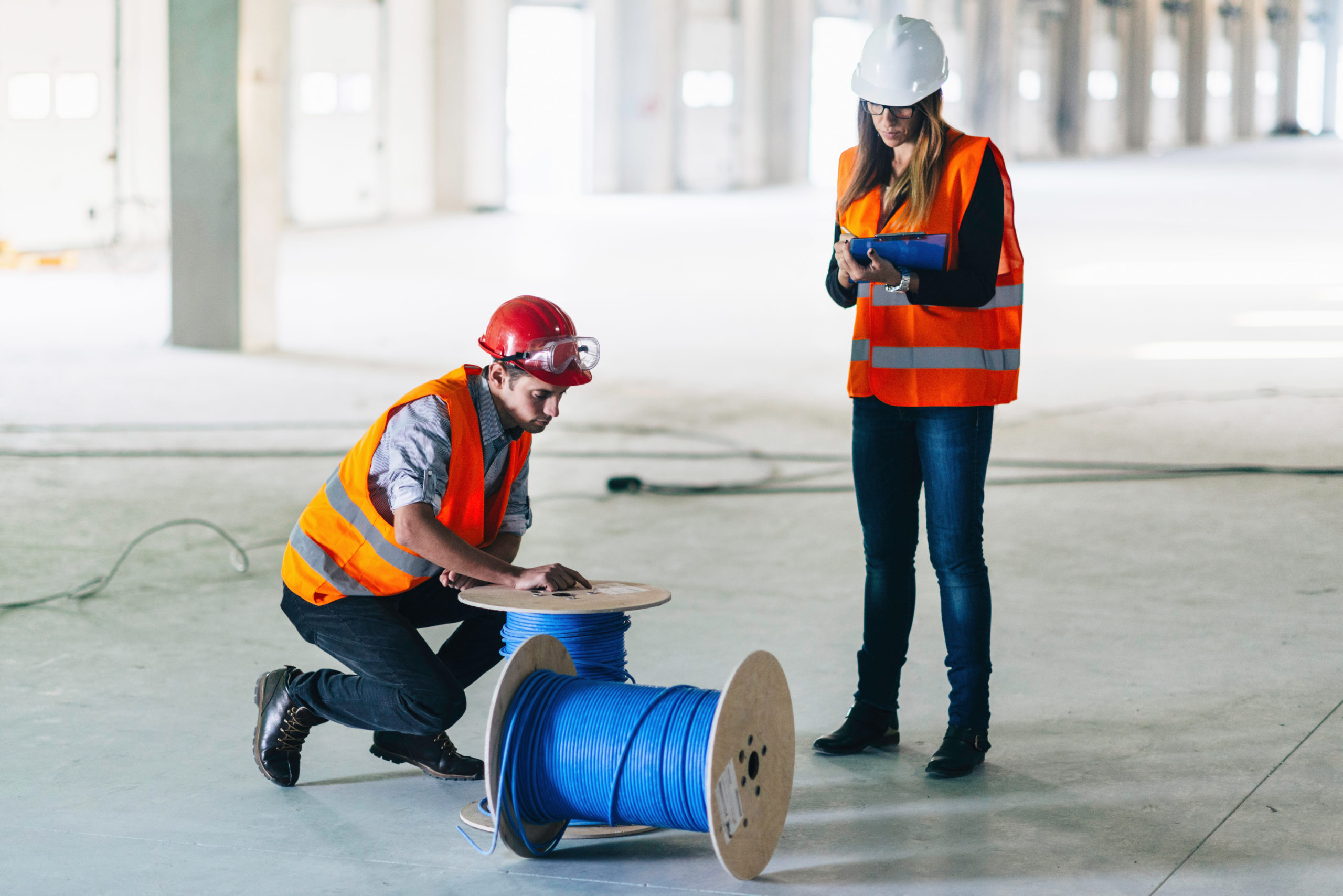 Cables, conduits and profiles
LCIE Bureau Veritas is able to perform tests and certify the majority of cables, conduits and profiles used in construction, industrial buildings, and networks.
Type of products

Examples

Building cables

LV * rigid and flexible – Heating cables – Fire protection cables       

Industrial cables

Rigid and flexible LV – Machine tools and control terminal – Cables for specific applications (automotive, aeronautics, nuclear, etc.) – Fire

LV overhead – LV underground – HV ** distribution

Conduits and cords covers

Cable trays: Tiles / Wires / PVC – Moldings – Skirtings – Trunking – Rigid and flexible conduits

VDI cables and optical fiber cables

Telephone – Local computers – Multimode and singlemode cables – Balanced pair cables
LV *: low voltage / HV **: high voltage
LCIE Bureau Veritas supports you in bringing your equipment into compliance with EMC, Radio and Lightning requirements.
The measurements are carried out in the laboratory or on the customer's site for equipment that cannot be moved.
OUR SERVICES
Tests according to international standards, custom specifications, etc.
Measurement of conducted and radiated emissions
Immunity tests (radiated / conducted) to external disturbances
Measurement of harmonic current emissions, flickers, etc.
Indirect effects of lightning
High intensity fields and HIRF
THE APPLICABLE STANDARDS
According to existing standards: CISPR, CEI, EN, ETSI, FCC, …
According to manufacturers' specifications
According to specifications and standards: GAM EG13, MIL STD, STANAG, ISO, …
REGULATIONS AND STANDARDS CONCERNED
Cables

 

Conduits 

  

Tools and PPE

NF C 33-209
NF C 33-210
NF C 33-226
NF C 33-223
NF C 32-070
NF C 32-201-xx (HD 21)
NF C 32-102-xx (HD 22)
…

 

NF EN 50085
CEI 61386
NF EN 50086
NF EN 50146
NF EN 50368
NF EN 61537
NF R 13903

 

IEC 60900 (outillage)
EN 60903 (PPE)
EN 50321 (PPE)
*non-exhaustive list.