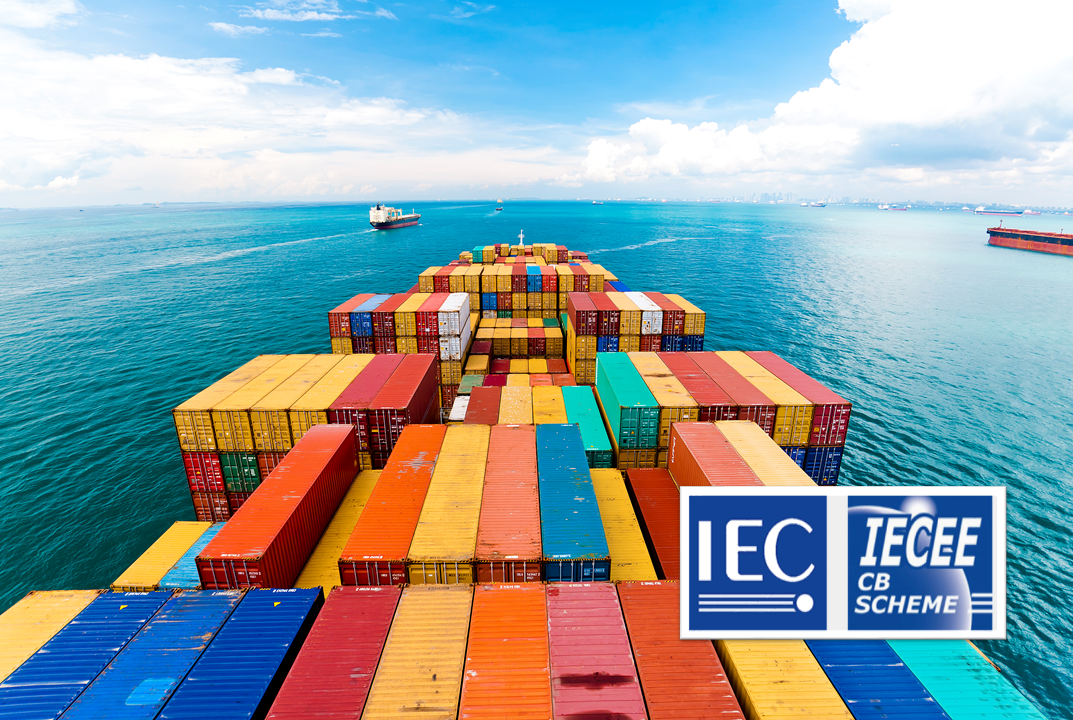 IECEE (CB Scheme) / IECEx
WHAT IS THE CB SCHEME?
This international system, set up by the IECEE, aims to facilitate the certification of electrical equipment in accordance with IEC standards for electrical safety and electromagnetic compatibility.
It is based on the recognition of test results between national certification bodies.
The CB Scheme system makes it possible to overcome export barriers, thus avoiding duplicate assessments by each country.
COVERED MATERIALS
Household appliances
Light fixtures
Information processing equipment
Electronic appliances
Electro-medical equipment
Measuring instruments
Portable tools
Apparatus
Wires and cables
Equipment for installation protection
Safety transformers
ADVANTAGES OF AN CB CERTIFICATE
International recognition
A guarantee of product compliance, established by an independent party
A door to many markets through a single procedure
Access to foreign certification marks and labels
A commercial advantage to enhance product quality
COUNTRIES PARTICIPATING IN THE CB SCHEME
As a key attribute, the OC certificate allows manufacturers around the world to commercialize their products to more than 50 countries:
South Africa, Germany, Argentina, Australia, Austria, Belgium, Belarus, Brazil, Canada, China, Korea, Denmark, Spain, United States, Finland, France, Greece, Hungary, India, Indonesia, Ireland, Israel, Italy, Japan, Kenya, Malaysia, Mexico, Norway, New Zealand, Netherlands, Poland, Portugal, Czech Republic, Romania, United Kingdom, Russia, Serbia and Montenegro, Singapore, Slovakia, Slovenia, Sweden, Switzerland, Thailand, Turkey, Ukraine,…
CEI / IEC : Commission Electrotechnique Internationale / International Electrotechnical Commission
IECEE : IEC System for compliance testing and electrical equipment certification / Système CEI d'essais de conformité et de certification des équipements électriques.
OC / CB : Organisme de certification / Certification Body.
LCIE BUREAU VERITAS, YOUR PARTNER FOR ACCESS TO INTERNATIONAL MARKETS
LCIE Bureau Veritas is the designated French certification body participating in the CB scheme.
It can perform all the required tests in its laboratories or, on site, in the manufacturers' laboratories. It issues test reports and CB certificates attesting to the equipment's compliance.
An internationally renowned organization, LCIE Bureau Veritas issues reports and certificates that are recognized and accepted in many countries, even outside the OC system.
EXPORT ASSISTANCE: SOLUTIONS TO ENTER MULTIPLE MARKETS
LCIE Bureau Veritas supports you throughout your certification procedures while optimizing costs and deadlines:
Identification of standards, repositories and regulations applicable to the various target countries
Taking into account national deviations and performing all all the necessary tests to obtain several certifications
Support for relations with foreign certification bodies
Assistance in obtaining foreign labels
Multi-label certification
Production monitoring for more than 30 certification marks