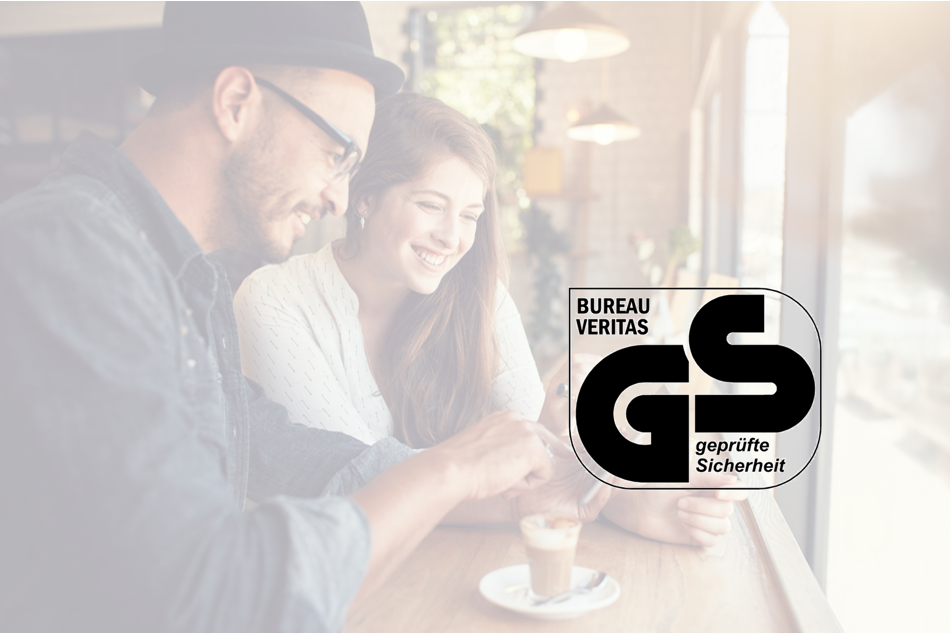 The "GS" Product Compliance Label (Geprüfte Sicherheit) issued by LCIE Bureau Veritas.
GS mark
The GS mark is a voluntary label attesting to the compliance of certain products with safety standards. The requirements for attribution and management of the label are detailed in the German law "GPSG or Geräte und Produktsicherheitsgesetz" of 01/06/2004, relating to the safety of technical work means and consumer products.
The label has a strong reputation in many countries. It is awarded, after testing and control of the production means, to products recognized as complying with the technical safety rules applicable in Germany: regulatory texts, standards, etc. Products which have been satisfactorily tested must be marked with the label's logo. This marking must also indicate the name of the body which issued the label.
A certificate must be issued to prove the attribution of the GS label. The validity period of a certificate is more than five years.
APPLICABLE PRODUCTS
The GS label can be attributed to many product categories. LCIE Bureau Veritas has been a GS Approved Certification Body since 1998 for the following electrical products:
Household electrical products
Electronic leisure devices
Laboratory devices
Portable Electric Hand Tools
Lighting fixtures
Office devices and information processing
Testing, measuring and sampling devices
Cooking appliances for collective kitchens
Photovoltaics inverters
The conditions for obtaining and monitoring the GS Compliance Label are defined in the document "GS Certification Rules by LCIE", available upon request.
The GS mark is very popular in Europe. This label serves a dual purpose, both from a technical and marketing point of view.